GREETING
Sincere and solid and do my best

Shimoda Tsusho Co., Ltd. was founded in Edo-Nihonbashi in 1864 as a ware wholesaler (Kamiemon Sumiya) handling Japanese foods (glue, oil smoke, red stalks, pine resin, dyed grass, etc.).
Since then, it has been more than 150 years for "honesty and soundness."

As a chemical trading company dealing with basic chemicals,
electronic materials, pigments, resins, paints, waterproof materials, adhesives, FRP, carbide tools, etc. Was.
We exist because of the trust and support of our customers, and the support of our suppliers. We should not forget this for a moment.

Only companies that are recognized by society are allowed to exist while adapting to changes in the social environment and confirming their existence.
We will continue to nurture a highly discreet culture that allows us to work freely with each person's methods and responsibilities.
We look forward to your continued guidance and patronage.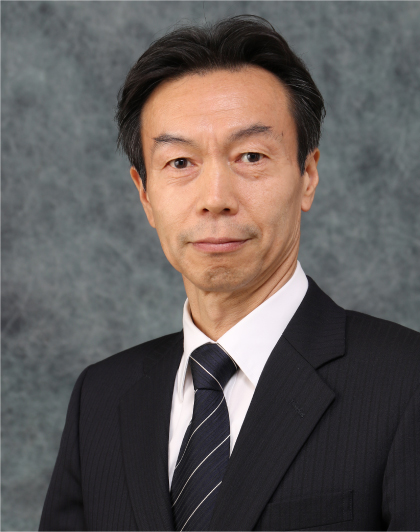 COMPANY PROFILE
Company name
SHIMODA TRADING CO., LTD.
Head Office
1-2-8 Nihonbashi Honcho, Chuo-ku, Tokyo, 103-0023, Japan
TEL 03 (3661) 3101 FAX 03 (5202) 7230
Sales office
Tokyo Sales Office
5-16-12 Kotobashi, Sumida-ku, Tokyo, 130-0022, Japan
TEL 03 (3633) 8161
Yokohama Sales Office
225-1 Edacho, Aoba-ku, Yokohama-shi, Kanagawa, 225-0013, Japan
TEL 045 (279) 0005
Saitama Sales Office
578-1 Kisone, Yashio-shi, Saitama, 340-0813, Japan
TEL 048 (995) 6221
Gunma Sales Office
1-6, Nishi-Obokata-cho, Isesaki-shi, Gunma, 379-2224, Japan
TEL 0270 (63) 4061
Sendai Sales Office
1-1-20 Minami, Fukuda-cho, Miyagino-ku, Sendai, Miyagi, 983-0025, Japan
TEL 022 (388) 7250
Sapporo Sales Office
3-704-8, Shinkonan, Ishikari-shi, Hokkaido, 061-3244, Japan
TEL 0133 (64) 6371
Head Office / Sales Office MAP
Representative and Officer
Chairman of the Board Eiji Shimoda
President and Representative Director Hiroaki Shimoda
Director Kenji Fujisawa
Director Masato Oto
Audit & Supervisory Board Member Hiroshi Nagareya
Founding
March 28, 1864
Company founded
December 1, 1937
Capital
45,000,000 yen
Annual sales
5,654 million yen (May, Reiwa 1 May)
employees
64
Major banks
Mizuho Bank Kobunacho Branch
Bank of Mitsubishi UFJ Nihonbashi Central Branch
Sumitomo Mitsui Banking Corporation Nihonbashi Branch
Chamber of Commerce and Industry Central Bank Kanda Branch
Business Purpose
1. Sales of industrial chemicals, pigments, resins, paints, adhesives, impregnants, waterproofing materials, waxes
2. Sales of non-ferrous metals, high-purity metals, carbide tools, and electronic materials
3. Sales of building materials, packaging materials, abrasives, cleaning agents, temperature control materials, FRP materials, and FRP molded products
4. Sales of feed, agricultural chemicals and pharmaceuticals
5. Rental and management of real estate
6. All businesses incidental to the preceding items